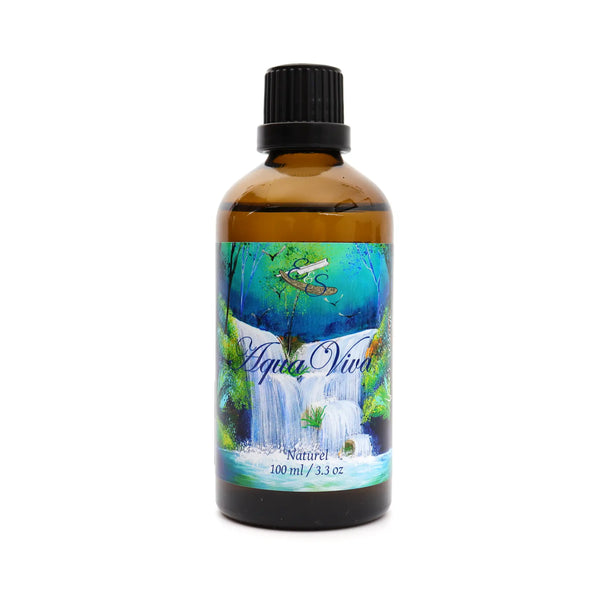 E & S Rasage Tradionnel Aftershave - Aqua Viva
Due to the Alcohol content, we CANNOT ship this outside of Canada.  If you purchase a splash from an International address it will be refunded LESS a restocking fee.
This After-shave is designed to soothe the burning sensation created by blade irritation and provide skin-nourishing ingredients that complement your exceptional shaving experience. It will leave your facial skin smooth and hydrated, especially when paired with their shave soap.  
AQUA VIVA is a limpid and fresh fragrance evoking a waterfall in nature.

It first sparkles on contact with marine, fruity and lemon notes. Then the floral notes open the way to the subtlety of the spices. Musk and sandalwood nuances then appear. AQUA VIVA ends with an association of patchouli, cedar and leather.
Top Notes : Green, Lemon, Fruity, Aromatic, Marine
Heart Notes : Rose, White Flowers, Jasmine, Spices
Base Notes : Cedar, Patchouli, Musk, Sandalwood, Leather
Ingredients: Alcohol Ethyl., Hamamelis Virginiana, Aloe Barbadensis Leaf Juice, Glycerin, Parfum, Citric Acid, Sodium Benzoate, Potassium Sorbate, Benzyl Alcohol, Benzyl Benzoate, Cinnamic Alcohol, Cinnamic Aldehyde, Citral, Citronellol, Coumarin, Eugenol, Farnesol, Geraniol, Hydroxycitronellal, Isoeugenol, Jasmonal a, Jasmonal h, Limonene, Linalool.
Shake before use. Aqua Viva is composed of high quality perfumes and essential oils. Discontinue use if irritation occurs.
100 ML
Made in France