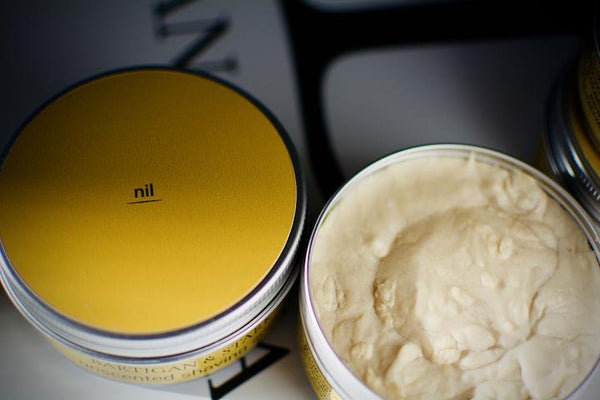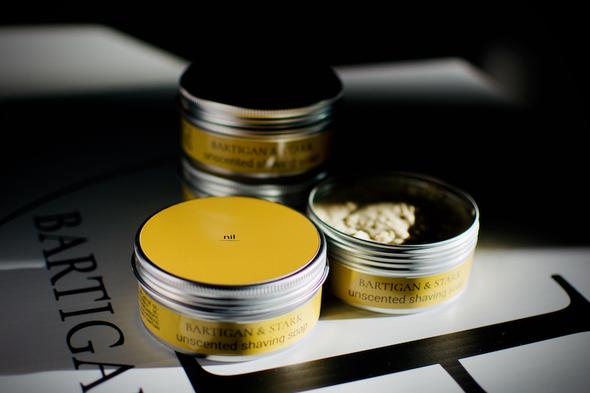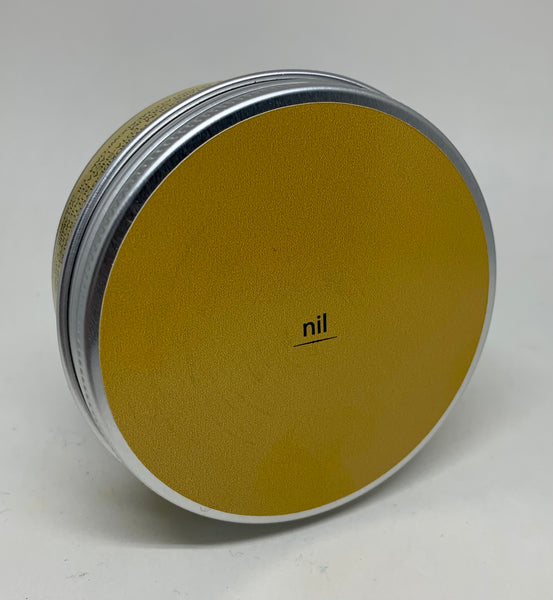 Bartigan and Stark Fine Shaving Soap "Nil" Unscented
Are you looking for unscented products because of personal sensitivities, or a loved one has sensitivities, or your work-place frowns upon fragrances? We are confident Nil will meet your needs. Nil has a very slight gourmand note, almost like vanilla ice cream or cake batter, which is provided by the natural 'skin food' ingredients. On the intensity scale, the scent strength is zero or one out of ten.
Do you love fragrances? Perhaps you have a favourite daily cologne. Maybe some of your soaps or post-shave products conflict with your favourite eau de toilette. Nil will allow you to wear whatever you want to wear with little to no fragrance conflict.
Attempting to please all noses is no small feat, but that is not enough. B & S wanted to create a world-class shaving soap. Nil soap produces a super thick, luxurious lather that is unlike most soap lathers. This lather is thick (we mean THICK!), not pasty. It won't clog your razor. Nil has the cushion, volume, and slickness expected of elite soaps. It leaves the skin feeling soft and nourished - not oily, for a fantastic post-shave experience. At a massive 5 ounces per tin, it won't break the bank either. Is Nil a game changer? You tell us.
Tip: For a large, voluminous lather, try starting with a drier than normal brush and add water gradually and methodically.
Ingredient list: stearic acid, distilled water, beef tallow, castor oil, potassium hydroxide, glycerin, sodium hydroxide, coconut oil, tetrasodium EDTA, shea butter, palm oil, olive oil, cocamidapropyl betaine, sodium lactate, phenoxyethenol, citric acid, myristyl myristate, meadowfoam oil, vitamin E, rose-hip oil, honey, xanthan gum, benzoin

5oz.
About Bartigan and Stark
Bartigan and Stark feels it is important to support local organizations. They purchase ingredients, packaging, etc. from local businesses as much as possible.
They also prefer to use local, organic, plant-based ingredients. Their scents are created from products found in nature, not synthetic fragrances.
SOCIAL RESPONSIBILITY
Bartigan and Stark collaborate with businesses and organizations who have a heart for charity.  They donate a significant portion to charities such as Movember and Meal Share.
When you purchase an item from Bartigan & Stark you can feel good that your dollar is going an extra mile.
Made in Calgary, Alberta